EUBIA, the European Biomass Industry Association, was established in 1996 as an international non profit association in Brussels, Belgium. It groups together market forces, technology providers, and knowledge centres, all of them active in the field of biomass. EUBIA has a permanent office in the Scotland House with meeting rooms and facilities available for EUBIA members. The office is within walking distance to the European Parliament and the European Commission. For more information, please contact us at the secretariat in Brussels.
Our Mission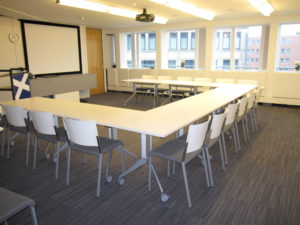 EUBIA's main objective is to support the European biomass industries at all levels, promoting the use of biomass as an energy source, developing innovative bioenergy concepts and fostering international co-operation within the bioenergy field. Given that biomass will have an important role to play in promoting sustainable development world wide and the deployment of clean energies, EUBIA intends to contribute to strengthening the European policies in the sector, protecting industrial interest, identifying new opportunities, promoting job creation and a better environment for all.
Our Vision
EUBIA's vision is a strong and reliable biomass sector able to contribute significantly to a global, sustainable energy system, preserving ecosystems equilibrium and ensuring economic development.