Agrocycle "A blueprint and EU-policy forming protocol for the recycling and valorisation of agri-foodwaste".
SaltGae "A techno-economically viable solution for the treatment of saline wastewaters".
BioReg project proposes to create a platform of stakeholders who are able to influence and develop their regions towards bio-based industries and products.

VALUEWASTE "Unlocking new value of urban waste".
EUBIA is taking part in the EU funded project VALUEWASTE. The VALUEWASTE project proposes an integrated approach in urban biowaste upcycling for the production of high-value bio-based products, developing the first complete solution to fully valorise biowaste that can be replicated across Europe.
Our role within the project consist in analysing current regulation and legislation in Europe in waste management, the regulated end use of biowaste and future policy trends.
The project started on November 2018, it will last 4 years and gathers 17 partners from 6 different countries. CETENMA (ES) – coordinator-, Innovarum (ES), Savonia University of Life Sciences (FI), CESPA Servicios Urbanos de Murcia (ES), Ayuntamiento de Murcia (ES), ITAINNOVA (ES), Unibio AS (DK), Agro Business Park (DK), UNE (ES), Nutrients Recovery Systems (BE), Ekobalans Fenix AB (SE), INDEREN (ES), GAIKER (ES), ENTOMO (ES), SEAH (FR), Kalundborg Kommune (DK) and European Biomass Industry Association (BE).
This project has received funding from the European Union's Horizon 2020 research and innovation programme under Grant Agreement No 818312.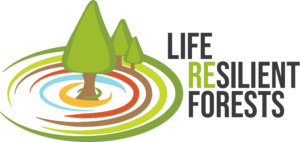 LIFE RESILIENT FORESTS "Coupling water,fire and climate resilience with biomass production in Forestry to adapt watersheds to climate change LIFE17 CCA/ES/000063″.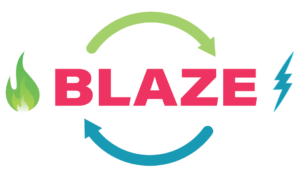 BLAZE is a Horizon 2020 project to develop an innovative, highly efficient and fuel-flexible combined heat and power technology from biomass.